Bathroom Renovations
Bathroom and Laundry Reno's by Sentinel Waterproofing……….
Want a wet room or a new bathroom on Brisbane's North side but not sure whether it will work in your home? Read on for the advantages.
https://en.wikipedia.org/wiki/Renovation
INSPIRED?
SAVE TO MOODBOARD
A new bathroom and wet rooms are becoming more and more in Vogue, and they're a great way to add value to your home. Whatever your style and budget, there are a huge range of options to think about.
But where do you start? We have everything from planning the New bathroom to completion.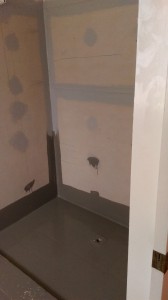 So, can anyone have a wet room in BRISBANE. Yes. A wet room is basically a shower room that does away with the shower screen and tray, and has an open, fully tiled shower ares.
If your new bathroomis on the small side you probably will need to include a shower screen to prevent everything getting sprayed.
Installing your new BATHROOM is a job for Sentinel Waterproofing Qualified Bathroom Builders. We look at all aspects such as gradient along the floor to channel the water into a drain, installing the correct wall and floor sheets, waterproofing to a very high degree as this is the critical part of the job, moving taps/roses and pipes Sentinel Waterproofing bathroom builders do it all.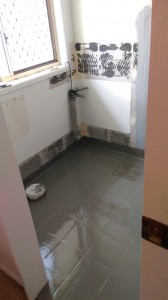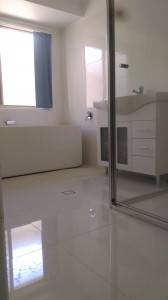 What type of tiles should I use?
Tiles are the most popular wall and floorcovering, but you can opt for sheet vinyl for the floor, or even Corian, which is a seamless, non-porous material that is low-maintenance.
If you are going to use tiles, choose non-porous bathroom tiles like ceramic or porcelain. Porous tiles, such as slate, marble and limestone need sealing every few months to prevent water damage. Only use floor tiles specifically for bathrooms on the floor as they aren't slippery.
Can I install underfloor heating?
Many fitters recommend installing unfloor heating as it keeps the tiles warm underfoot and helps dry out the water on the floor.