Bathrooms by Sentinel
New Bathroom Renovations and Laundry Renovations by Sentinel Waterproofing
Here we see the old tiles and cement sheeting have been removes, the shower rose and taps has been removed and new wall cement sheets being installed.
The shower is being extended from a 900mm x 900mm to a 2 metres x 1.2 metres shower base
https://en.wikipedia.org/wiki/Renovation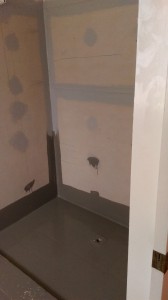 Here we see the vital installation of the waterproofing system installed and replacement of floor waist
Tiling in progress. Notice the installation of a new vanity
Shower tiling. Notice the shower taps have been moved and a shower mixer installed
Floor tiling outside the shower
Shower complete
Floor waist has been replaced and room perimeter has been waterproofed using class III membranes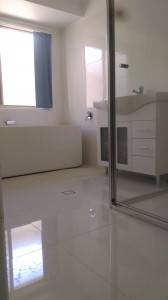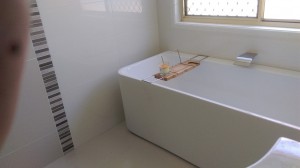 CALL NOW!!!!! Sentinel Waterproofing click on the contact page NOW!!!!!!!!!!